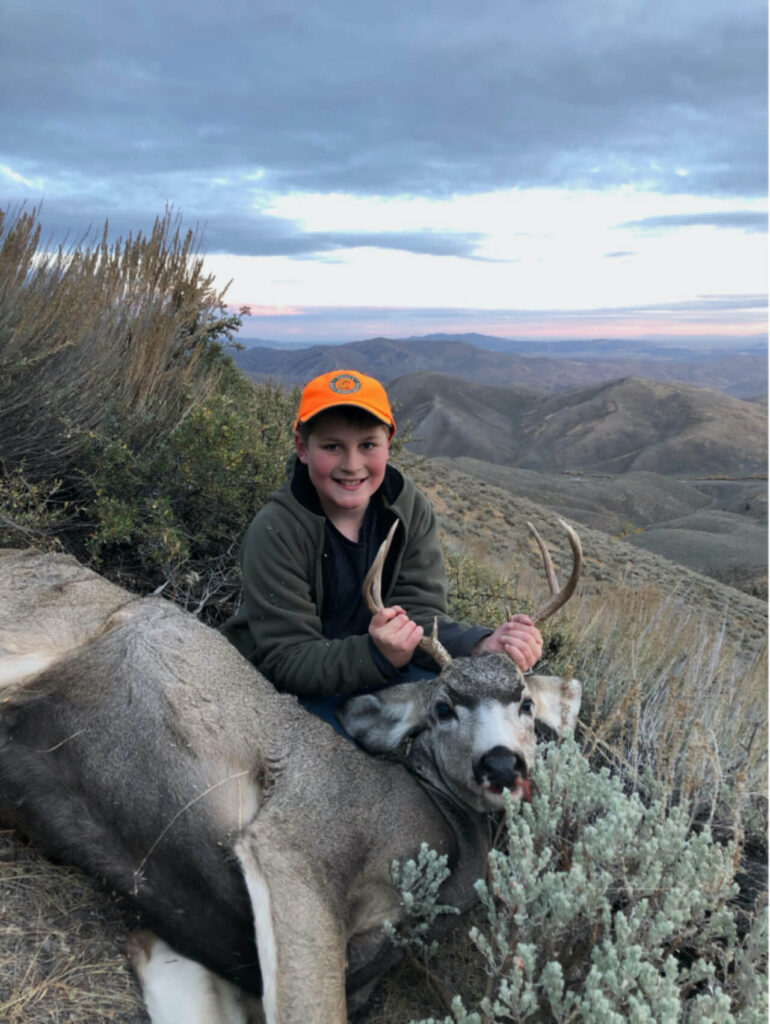 My name is Jeremiah Popke and I am 10 years old.
On October 20, 2020 I shot my first mule deer buck. My dad, grandpa, and I hunted for 5 days and then we came across this buck. My grandpa and I went out on a morning hunt the day we first saw him. He was on a hill with a couple of does and I was really excited.
I took a shot!
We thought I hit him, but it turned out I missed. We went back out that evening and we saw the same buck! He was on top of a steep hill. We hiked uphill for about an hour and a half, my legs felt like jelly and it was miserable. I took the shot at 200 yards and I hit him! I couldn't believe it! He rolled down the hill about 40 yards so we hiked back down to find him. He was a 3×2. We field dressed him on the mountain and hauled him out on our Razor. That night when we got home my grandpa fried the heart and we ate it with our dinner, it was delicious!
My favorite part about this hunt was when he started rolling down the hill and I knew I hit him. It was a lot of hard work, but definitely worth it!
*If you have a story you think would be a great fit for
Called to the Top and want it shared,
please contact us here.
---