Carnitas are most often made with pork or beef, however,
the dark meat from the leg of a wild turkey makes the absolute best,
and healthier version, of this family favorite.
The best part?
Being able to reminisce of the story of the harvest while you cook together.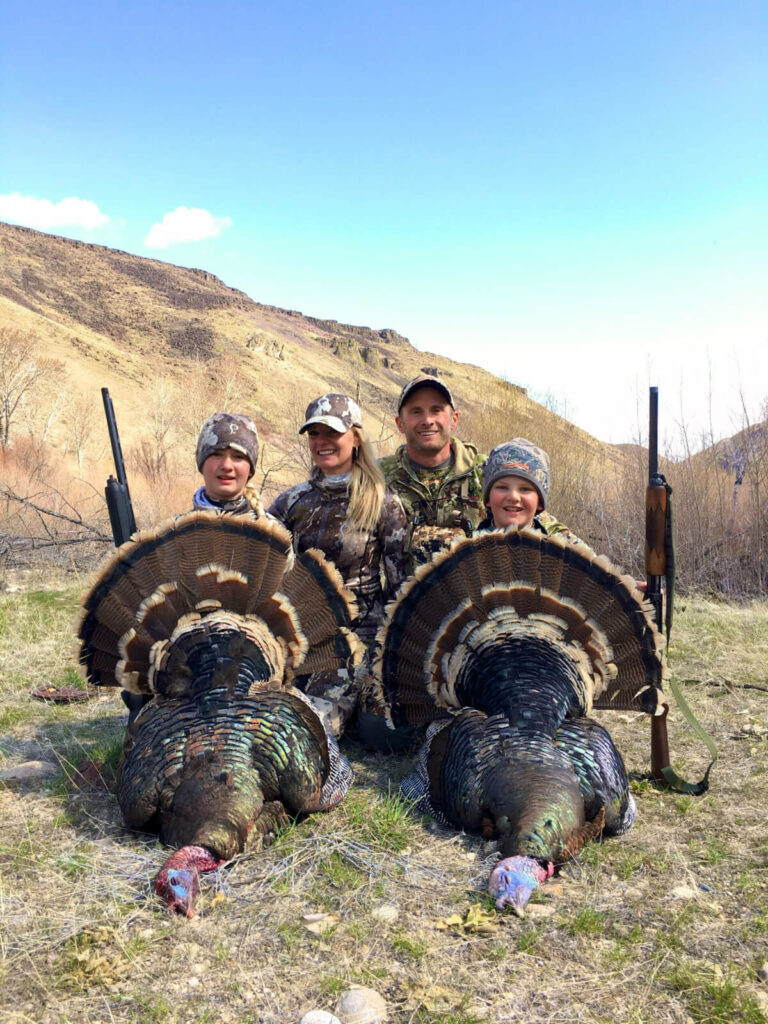 PREPPING TURKEY LEGS FOR CARNITA MEAT
INGREDIENTS:
-legs from turkey
– 1 onion
-1 TB salt
-1 TB Pepper
-1 jalepeno, de-seeded, chopped
-4 cloves garlic
-1 orange, quartered, peel on
DIRECTIONS:
Place above ingredients in stock pot.
Bring to boil, then lower temp to low simmer.
Cook all day until meat falls off bone and tendons pull out easily.

Once the let meat is cooked, pull it all off the bone, removing tendons, etc.
Shred meat and save about a cup of the broth.

TO MAKE CARNITA MEAT

INGREDIENTS:
-shredded turkey, from above
-cooked, diced onions
-salt (to taste)
-finely diced jalepeno, to taste
-2 cloves garlic, minced
-fresh squeezed orange juice from 2 oranges.
-1 tsp. orange zest
-2 tsp. cumin
-up to 1 broth from above
-5 TB butter (or, even better, rendered fat from your spring bear)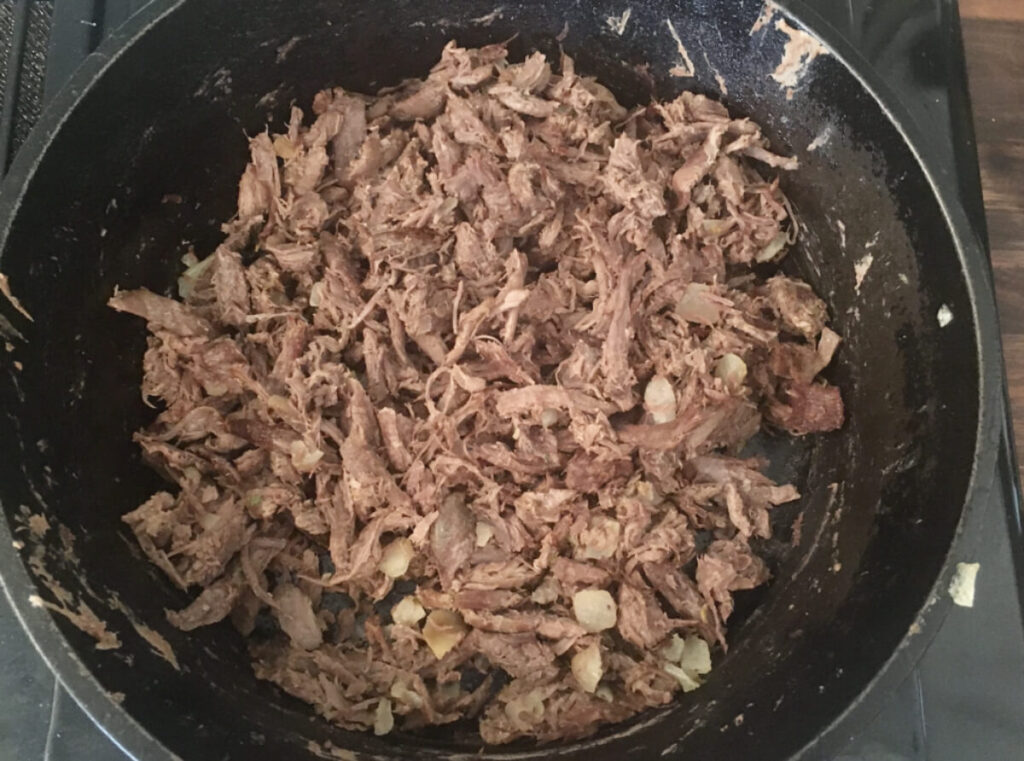 DIRECTIONS:
– mix turkey, onions, salt, jalepeno, garlic, orange juice, zest, cumin and 3 TB butter together in bowl.
-add enough broth to eliminate any dryness. You want this to be tender and moist
-Melt remaining butter in cast iron pan, when hot, add turkey mix in small batches to crisp up.
TO SERVE
Heat corn tortillas on cast iron skillet until crisp,
fill with turkey and top with choice of toppings
(cilantro, diced onion, sour cream, pico de gallo, avacado, cabbage)
Add fresh lime slices, homemade refried beans and Spanish rice on the side and ENJOY!