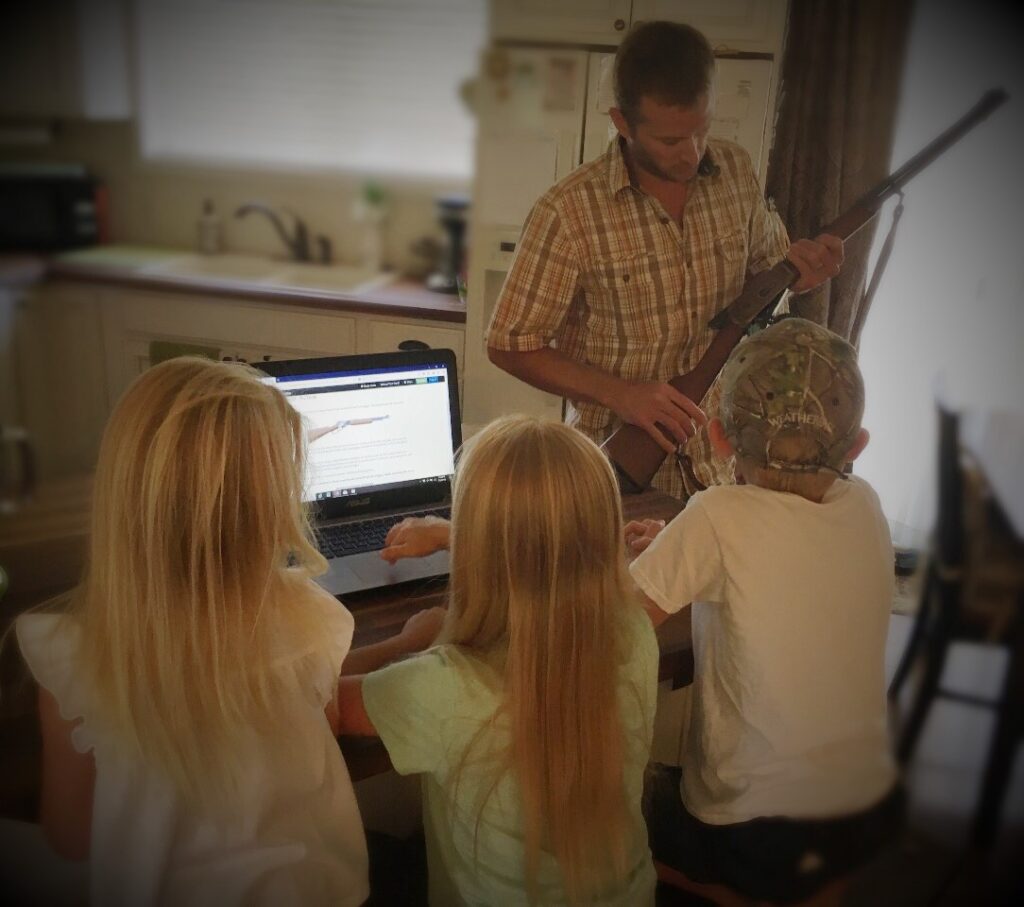 As she pulled her dad's torn and tattered hunter safety book from thirty years earlier out of the storage box, her eyes filled with excitement. Together, they had been waiting for the time to come when they would crack it open and take one more step forward in her hunting journey.
Her hunter safety course was the point where all the excitement and anticipation of her first hunt would finally become a reality. It signified that soon her own adventure would begin.
Years ago the only option for hunter safety courses were held in a classroom taught by a certified instructor over a specific time period.
In more recent years however, online hunter education has opened up another option for those wanting to take the course.
How does one know if option would be a good fit for members of your family?
Here are the top advantages we found with an online hunter education course; perhaps they will help you to decide if this course would benefit your family as well.
Time/Flexibility –
With the online course, rather than wait for a class to open up near us, our daughter was able to take the course when we were ready; at a time that fit our schedule.
She was also able to study during times of the day that worked best and do so anywhere we had access to the internet.
The flexibility the class offered is a great convenience to any busy family.
At Pace–
With the online course, we could work at a pace that fit best for our daughter.
She was able to quickly breeze through the content she already knew and spend more time in the area's she needed.
The online course allowed us time to dive deeper with her, discussing the topics in more depth, spend more time on review, answering relevant questions and making applications unconstrained by time.
A Holistic Approach –
Taking the course at home allowed our daughter to have more hands on time and experience and allowed us to integrate what she was learning into our daily life.
Each firearm that was discussed could be taken apart and examined or even fired.
This gave her the advantage of learning the material using the guns she would be shooting.
We were also able to look, touch and study the hides and antlers in our home as we covered them in the course, bringing it to life.
Family–
We believe that hunting, fishing and other outdoor activities are the best way to spend time together and connect as a family. The online course provides another venue to come alongside one another and learn together. Those that have been hunting for years get a review and those, not yet old enough, get to observe and familiarize themselves with the information so that when their time comes they are a step ahead.
Everyone gets to rejoice together when the course is passed.
Heritage –
The best part of the online experience for us was that we were able to bring our family's heritage and history to the experience.What started out as an hour hunter safety lesson each evening turned into a night of pulling out grandpa's guns, old bullets accumulated from past harvests, hides saved from our childhood and story after story shared.What was being learning on the screen came alive in our living room. It gave the 'why' behind what was being taught.
The online course was a wonderful fit for our family; however, not all families have the hands on materials, the stories and history to share or the knowledge and experience of the content being covered.
In that case, the online course may still be a great option for a student to work through independently but it is important to note that it is a rather in depth curriculum and without guidance could prove challenging for a younger child, in which case classroom participation that provides an instructor's guidance and experience would be more appropriate.
No matter what choice of courses you take, whether your child plans to hunt or not, it is important to get them into hunter safety because they are gain more than just hunting knowledge. They learn the importance of safe gun handling, debunking many gun myths and eliminating fear bred by inexperience. They learn basic first aid and survival skills.
They will also learn and understand the connection between hunting and conservation and the imperative roll the two have on the future of our lands.
So, find a classroom or sign up for an online course, but either way make this summer the summer for a Hunter Education program!