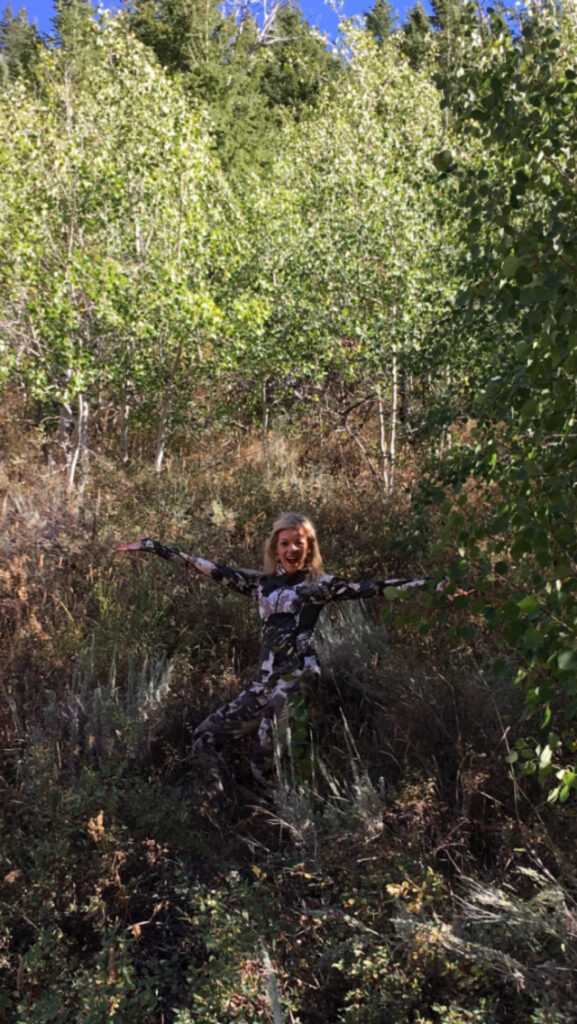 If this were a one word review it would be summed up as "WOW!"
There is a reason why this line of women's hunting gear is deemed as the top women's hunting line out there.
These are not just 'cute camo clothes.'
This is a line for real sportswomen who need gear that can perform in the field; outfitting us in what we need to get up, get out and go.
There are a couple key factors to look at when choosing a line of women's hunting and here is how Prois stacks up in each area.

The Fit
Prois didn't base their women's line on a men's line only smaller. They didn't even take a men's line and 'tweak it' for us.
Prois was created for a woman's body from the beginning and the second you slip into any of their gear the difference is obvious.
The pants are long enough (and comes in lengths!), the waste is adjustable (and not in the 'toddler adjustable waistband' kind of way,) and the shirts, well, let's just say 'perfect fit every time.'
The rise doesn't sag  and nothing 'creeps up.'
The Quality
Prois brings a product to the women's hunting world that can stand up to whatever elements we are faced with so that we can get out in confidence.
The material is strong enough to handle belly-crawling after a pronghorn and quiet enough to spend the day stocking the one you're after.
Scientifically, women run colder than men and that can take a toll on us in the field, but with Prois' down and merino line, the cold will no longer slow us down.
The Pattern
Again, Prois has done something magical with their Cumbre line.
For as many different types of women hunt, there are just as many different types of terrain we hunt in, and somehow Prois had make a line of camo that can keep us hidden no matter where we are. Whether you are chasing muleys in the sagebrush, elk in an aspen-filled draw or on a rocky cliff glassing for bighorn sheep, Prois' Cumbre line will keep you hidden!

Prois has gone above and beyond. They have thought of everything and are set apart in the world of women's hunting gear.
We like to get out there as much as the next guy, but do not be mistaken, we are not guys.
We are women. And this line is made for us.