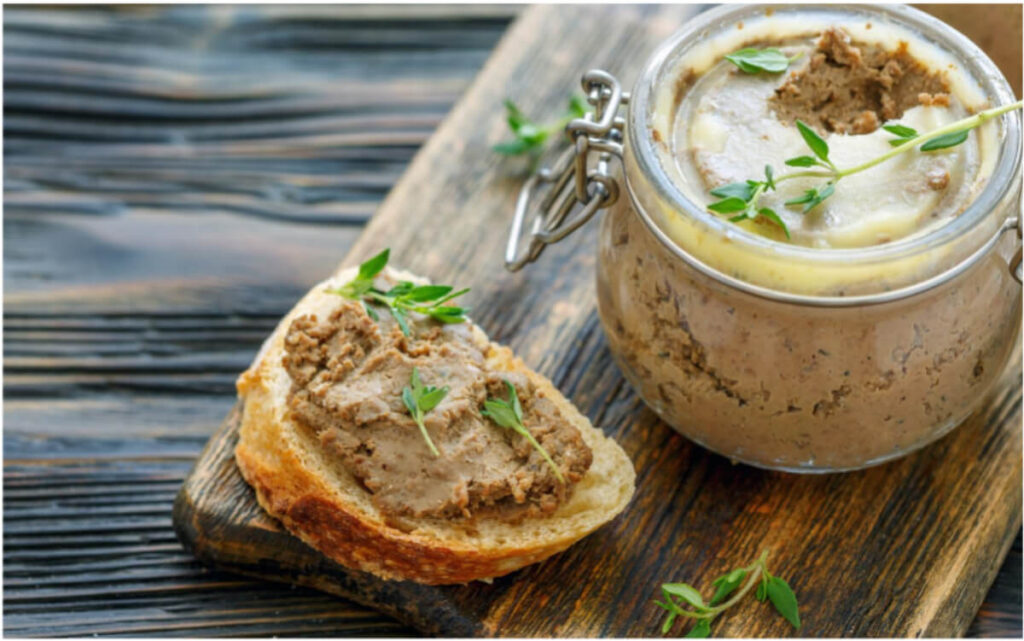 It was the day before Thanksgiving when my little boy burst into the door after a morning of bird hunting with his daddy. He looked into my eyes, hardly able to contain himself.
"We have to serve this for thanksgiving!" He exclaimed.
I didn't know how to tell him that his one duck would not feed the 13 people we had coming; it would break his heart.
He looked at me with eyes of anticipation and complete faith that I would be able to make this one bird into a meal for the masses.
I was in over my head and I needed to call upon a woman far more experienced than I was in this area.
So, I picked up the phone and called for help, in hopes I could get a miracle of miracles on the other line and not let this little boy down.
Aunt Dianne was known for the handling of all the birds that came through her door with expertise, and she proved herself once again with this recipe of Duck Pate' that would be served as a simple, crowd pleasing appetizer before our Thanksgiving feast; satisfying the guests and making a little boy burst with pride from his contribution to the celebration.

Duck Pate'
Ingredients:
-1 Duck
-1/2 onion
-1clove garlic
-2 stalks celery
-1 tsp smoked paprika (or more)
-1 TB (or more) prepared cream horseradish
-salt
-1/4 cup mayo

For serving:
-cherry tomatoes
-cucumber
-feta cheese
-baguette
Directions:

This recipe is one you can play with a lot. The amount per ingredient can be adjusted to your liking. Want it hot? Add more onion and horseradish. Like garlic? Double the amount above. Need more moisture? Adjust the mayo.
You cannot go wrong in this recipe, just play with it until you find your perfect combo of ingredients!
Roast or Smoke duck until just done (see below for more on this) Let cool.
While duck is cooling, mince onion and garlic until very fine.
Dice celery into fine pieces
Take cooled duck and put it into food processor with the horseradish and half the mayo. Pulse in processer, adding mayo until a smooth, moist paste is formed.
Once paste is formed, blend in salt and smoked paprika; adjust to liking.
Fold in diced celery mixture.
Serve pate' on sliced baguette with crumbled feta cheese, a slice of cherry tomato and diced cucumber.