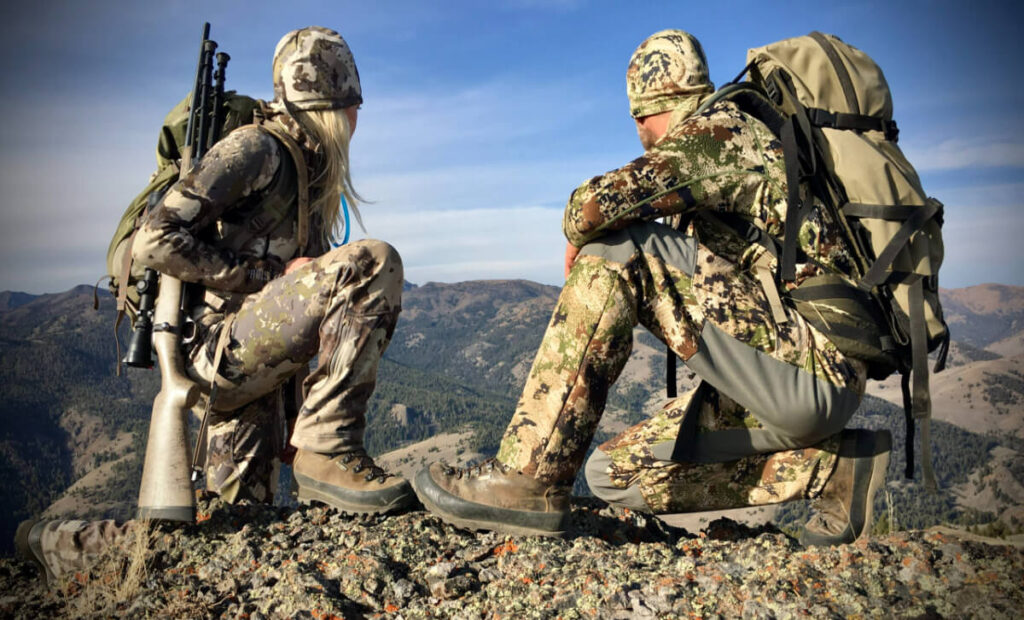 We have always been committed to getting our kids up and out with us, no matter the height or distance.
This comes with challenges and requires gear that is above the rest. We don't have time to deal with gear that malfunctions, comes up short or takes too much of our attention. We need gear that we can be confident will perform in the elements and terrain we face so that we can focus on the bigger things; our kids and our hunts.
Footwear is no exception.
Our feet are our foundation; they are what get us to the top and back down again and allow us to safely pack year after year, as a family.
They are the anchor to our knees, our hips and our backs and nothing brings a hunt to an end faster than a twisted ankle, blisters or other concerns of the feet.
When it comes to high-country big-game hunting, Kenetrek hits the mark.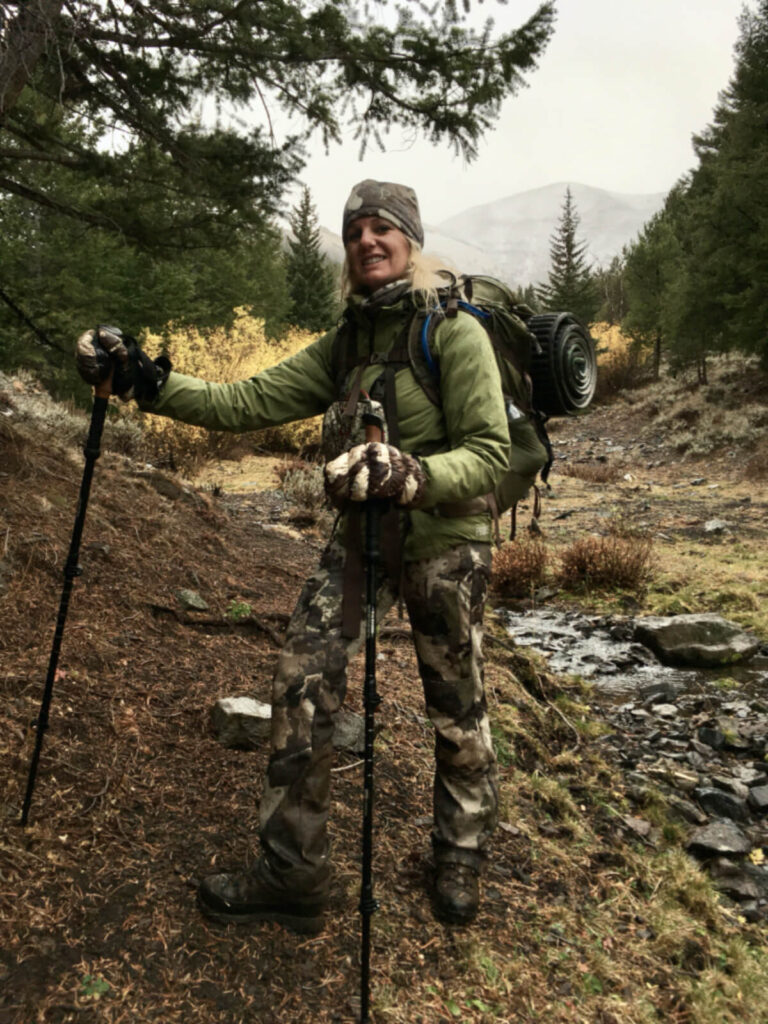 Whether we are packing our camp up the ridge, packing an elk out of the backcountry or packing a toddler to the top of the hill, Kenetrek gives us the security we need to pack with confidence.

Read on to find out why:

When I first slipped on my Kenetrek's I noticed how wide the foot opening was. This allowed me to get my boot on and off with ease; no yanking, twisting and shoving to get them on. They were true to size and immediately felt comfortable, or as my husband says, like you are 'walking on clouds.'
A time of breaking in would be necessary, but that was to be expected and well worth it. (Note, Kenetrek recommends about 50 miles of break. Read about that HERE: )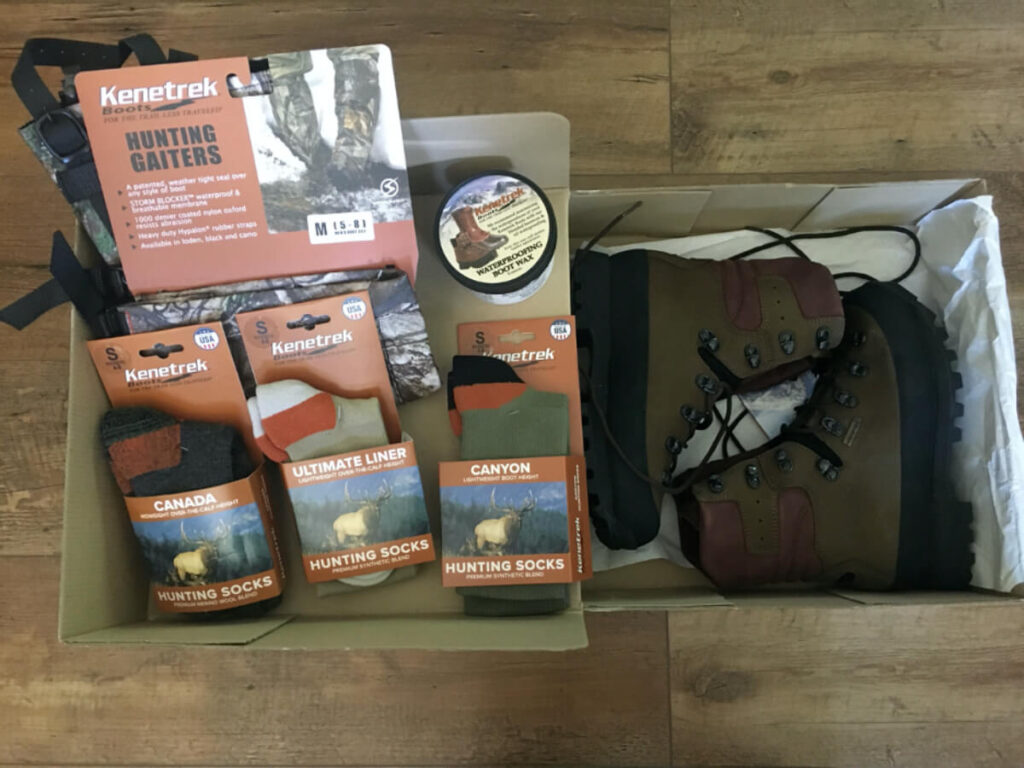 The Kenetrek Mountain Extreme is a stiffer boot offering incredible support. This allows me to sidehill without straining my ankles and to navigate rocky terrain with great stability, two important qualities a softer boot cannot offer, giving me the ability to navigate dicey terrain with no apprehension and lessons fatigue.
The sole on this boot also gives me a security I have never had before, gripping whatever ground I cover. They can handle loose shale and dirt, rocky cliffs or frozen ground with exceptional gripping power. With their traction, there will be no worrying about slipping or sliding.

My concern with many boots is that they feel 'clunky' and don't give me a feeling of control over my foot placement. This is one more area I feel Kenetrek shines. With their narrower heel and a last molded for women, these boots are a step above the rest, allowing for a solid step.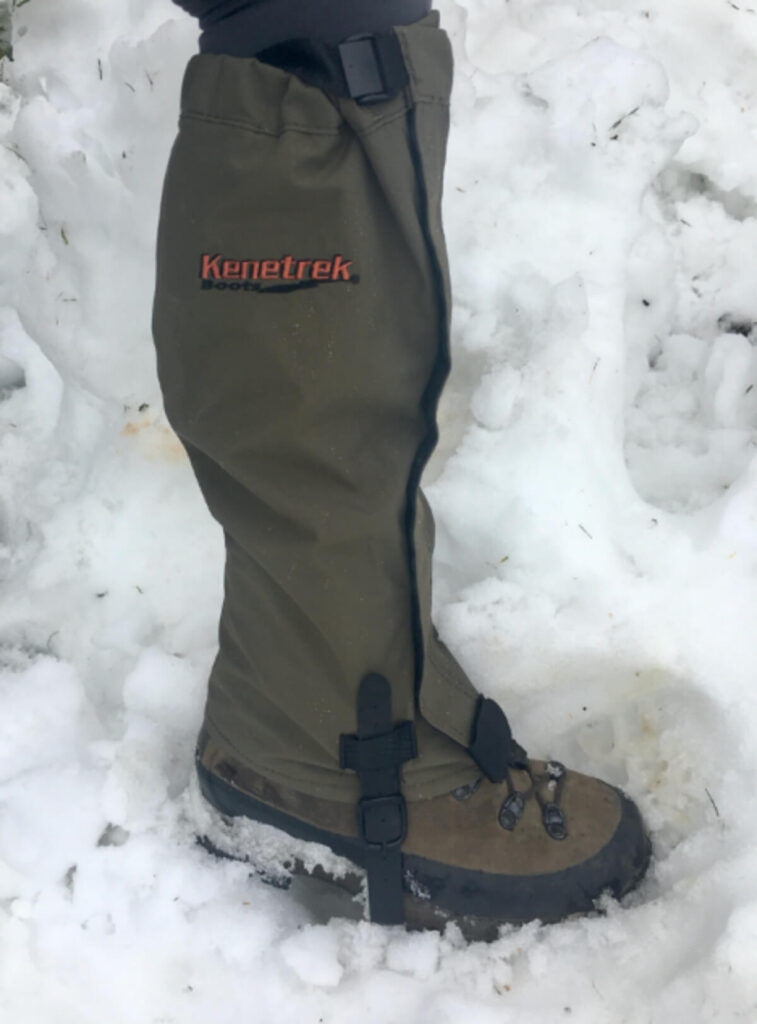 You can be sure your feet will stay warm and dry in the Kenetrek Mountain Extreme as they come in 400 or 1000 gram Thinsulate, providing warmth without bulk (they do make an uninsulated boot as well.) All of the Mountain Extremes also have a waterproof membrane to ensure your feet stay dry, even in the muddiest of conditions. I pair these boots with the Kenetrek socks, which provide moisture wicking and additional warmth as well as the Kenetrek Gaiters to keep my pants dry, even in the muddiest of conditions.
A good hunting boot is an investment, for sure, but this is really a case where you get what you pay for and a quality boot will last you years, if taken care of properly.
Kenetrek has thought of everything when it comes to the construction of this boot, from the one piece leather uppers, full rubber rand, swiveling hardware and double and triple stitching- these boots are sure to last.
Kenterek makes a boot wax to treat, condition, and waterproof the leather of your boot- lengthening their life. Their wax won't harm the glue on the rubber rands or boot stitching and is super easy to use (again, as a mom, I don't have time to mess with heating wax, etc.)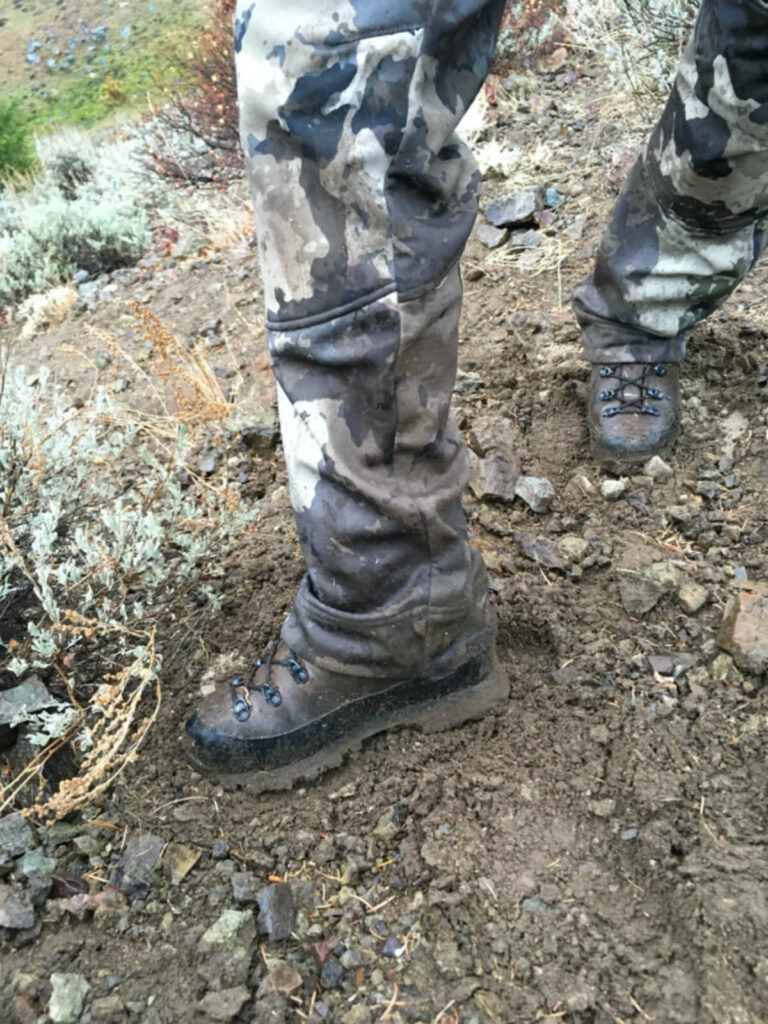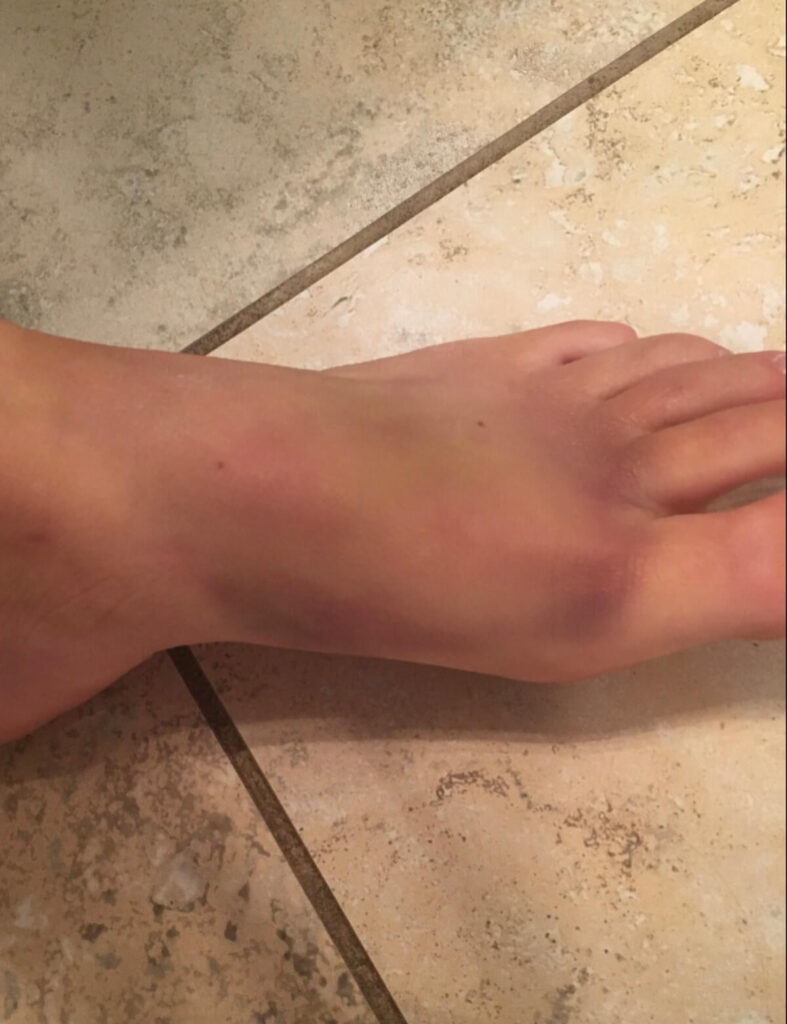 The real testament to the quality of these boots, however, is an experience I had on my 2020 mule deer hunt. 2 days before we left to backpack into the highcountry I fractured my foot. This is a trip we had been planning for months and nothing was going to stop me. I thought that if the Kenetrek boot was all I believed it to be, that perhaps my foot would be supported enough to make the trip.
With the wide opening my foot could slip into the boot with no pressure or weird twisting, and when I cinched up the laces my foot felt better and more supported than going barefoot. I was able to make the trip, climbing up to 10,000 ft with several days' worth of gear. I never feldt felt pain, nor did I worry about losing traction and falling. Not that I would recommend this to anyone (in fact, I do not) but it just went to show the support that the Kenetrek boot has.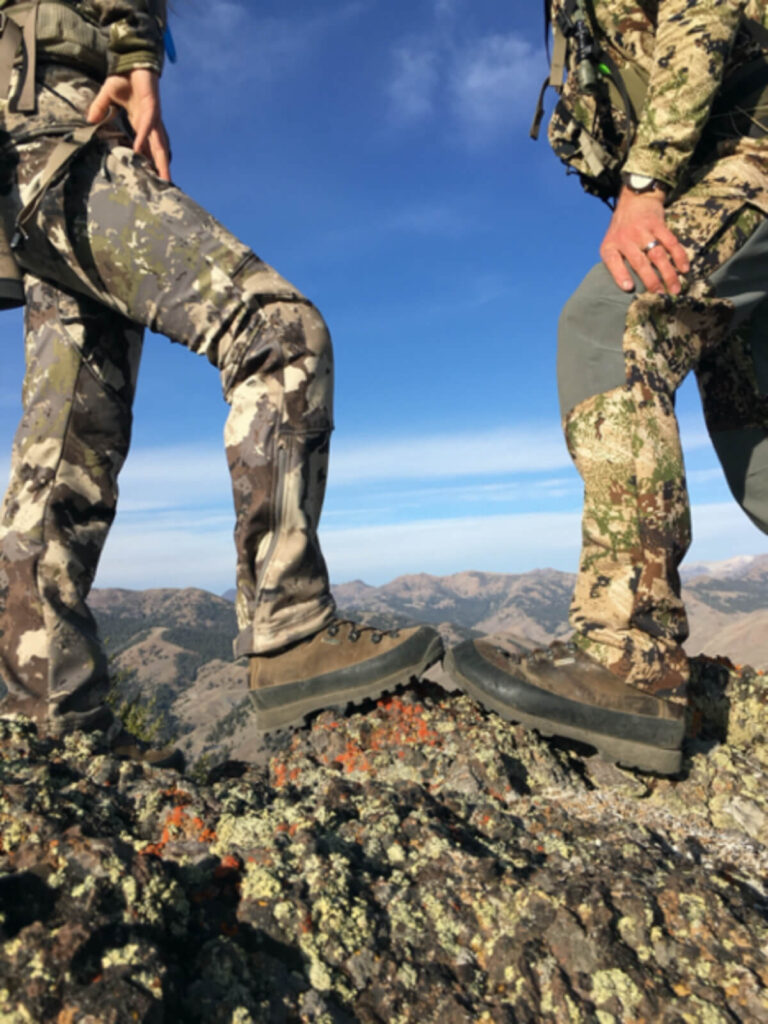 Kenetrek makes an exceptional boot. These boots have lived up to their reputation and I no longer have to be jealous of my husband's Mountain Extremes on the trail (and he no longer has to worry about me falling or twisting an ankle on the side of the hill.)
These boots would be a great investment for anyone that wants to get out and get to the top!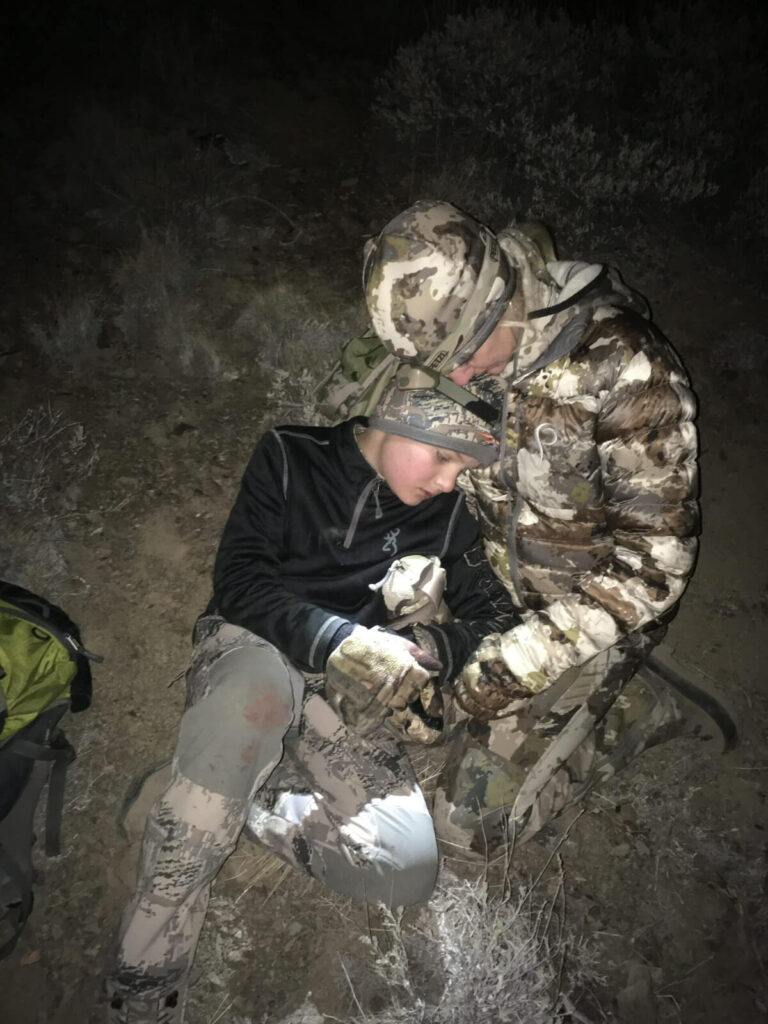 You can find these boots HERE