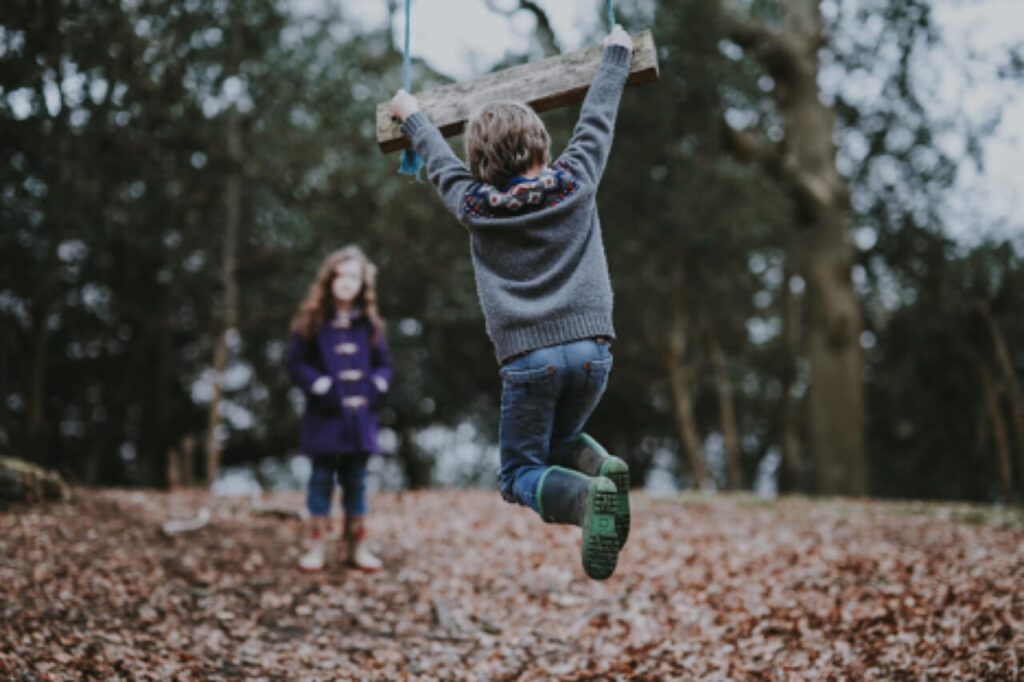 As one season rolls into the next, and the cool, crisp air replaces the warmth of the sun on our faces, we tend to bring our lives inside, settling into a more sedentary season. Children are brought in to sit down and fill their days, too often, plugged in, moving from one screen to the next.
In the last two decades, childhood has moved indoors.
The average American child spends as few as 30 minutes of unstructured outdoor play each day. Studies show that teens spend more than seven hours each day in front of a screen and now, with online learning becoming more common, our younger children are clocking in at about the same.

It's hurting our kids. This is not how they were designed to thrive.
Children were designed and created to function with fresh air in their lungs and the sun on their faces, not in an enclosed room with a backlit screen in their hands.

Studies show, over and over, that being outside is necessary for a child's health.
The benefits are endless.

Here, we will touch on a few of the key benefits in hopes to inspire you not to bring your kids in, shut the door behind them and settle indoors as the weather cools.
---
HEALTH/PHYSICAL BENEFITS
Outdoor play increases a child's fitness level, building strong and healthy bodies.
Outdoor play gives our kids the vitamin D they need, strengthening their bones, helping to protect against a variety of health issues and boosting their moods.
Fresh air and active outdoor play increase a child's ability to sleep and sleep well. Sleep is one of the most important factors in a child's health.
Skin to skin contact with the earth helps build the body's immune system.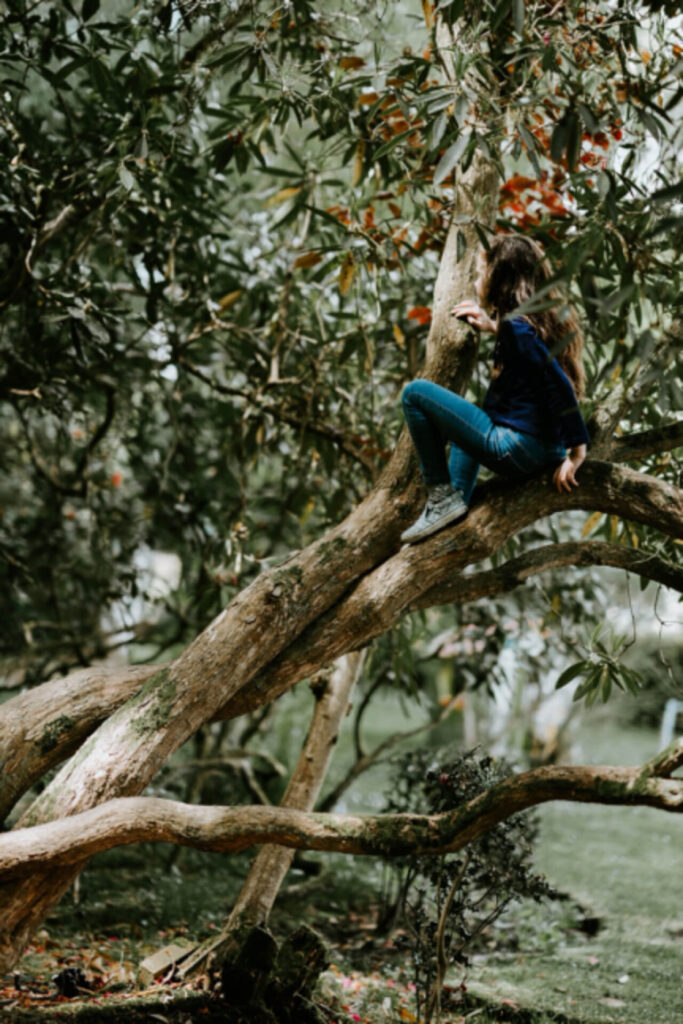 ---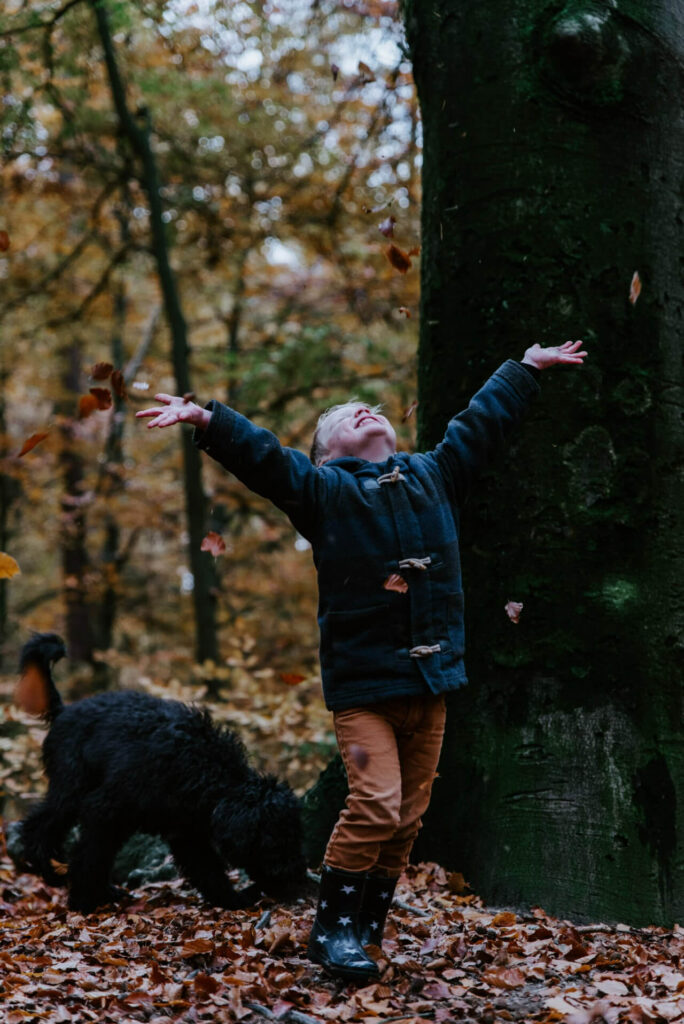 MENTAL BENEFITS
With many studies showing a correlation between screen times and mental health issues, studies also show that children are less likely to have mental health issues if they are exposed to green spaces regularly.
Time spent moving outdoors has shown to reduce ADD/ADHD symptoms.
Unstructured outdoor play helps support a child's emotional development, where as a loss of free time, a hurried and stressful or heavily structured schedule, can contribute to anxiety and depression.
Exposure to vitamin D boosts mood.
A space void of the dings, notifications and the distraction of our devises leaves us to ponder, process and pray, resulting in greater peace.
ACADEMIC BENEFITS
Breaks outside allow a child to re-group, re-fresh and come back more focused.
Schools with environmental education programs score higher on standardized tests in math, reading, writing, and listening.
Exposure to environment-based education significantly increases student performance on tests of their critical thinking skills.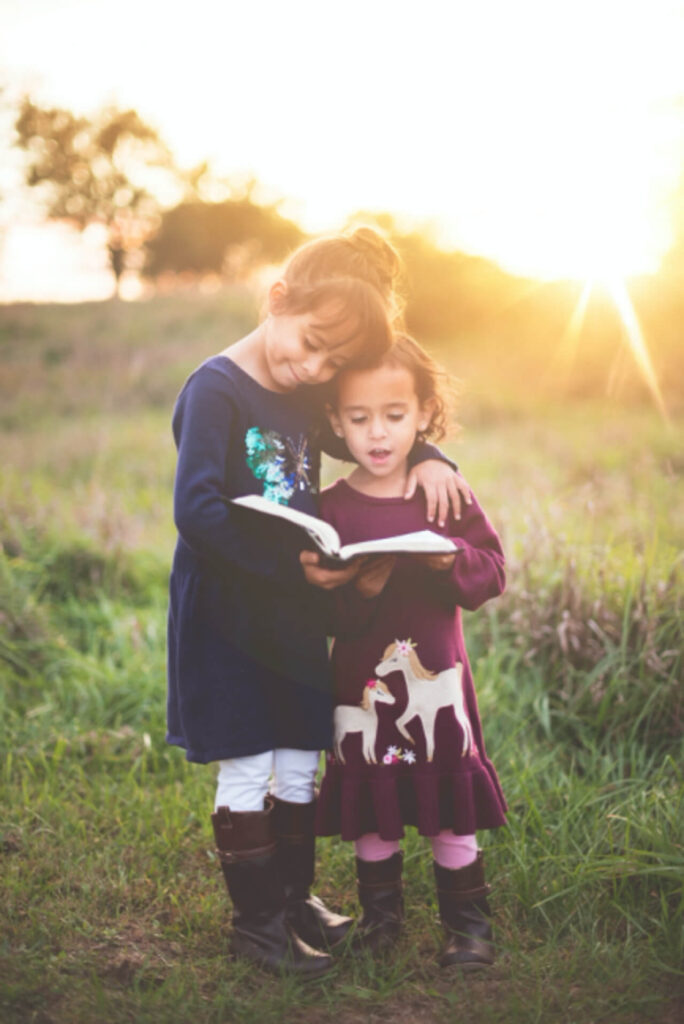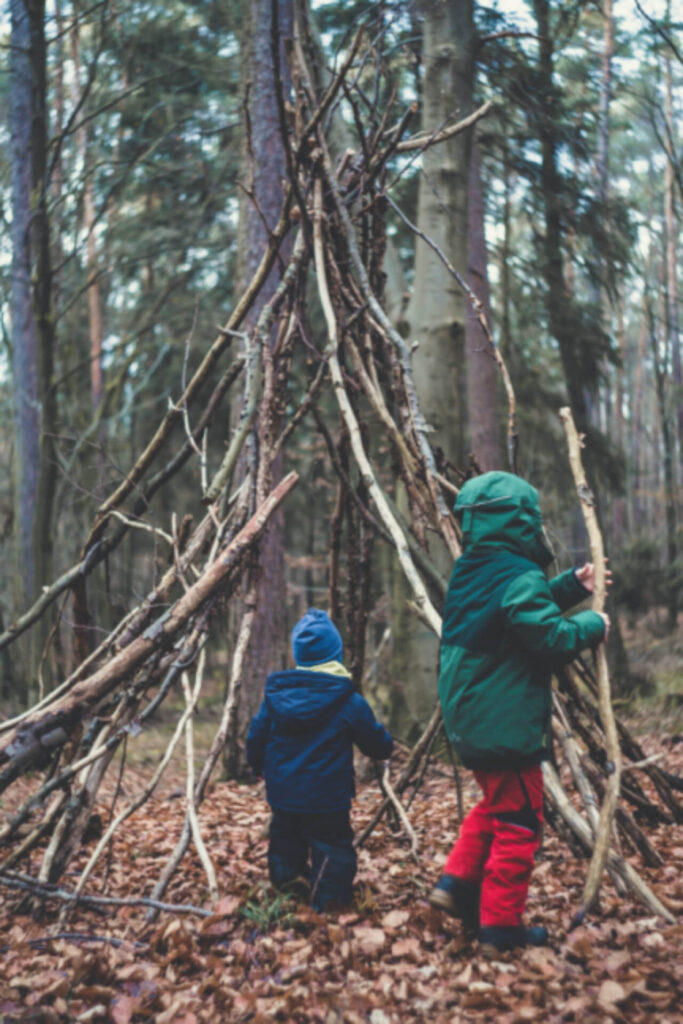 SOCIAL/FAMILY BENEFITS
When screens and other distractions are removed, social interactions are enhanced:
Families are able to interact with one another in a more focused, deeper way; building connections and opening up conversation.
Friendships are built on real-life relationships, face-to-face interactions and in real-time.
SPIRITUAL BENEFITS
When we experience and explore creation, from the sky to the grass and even a tiny plant on a balcony in a city, we see the hand of the Creator, His power and His character as these things declare His name (Romans 1:19-20/ Job 7-10)
Being outdoors can bring rest and peace, a place to clear your head and connect with Christ.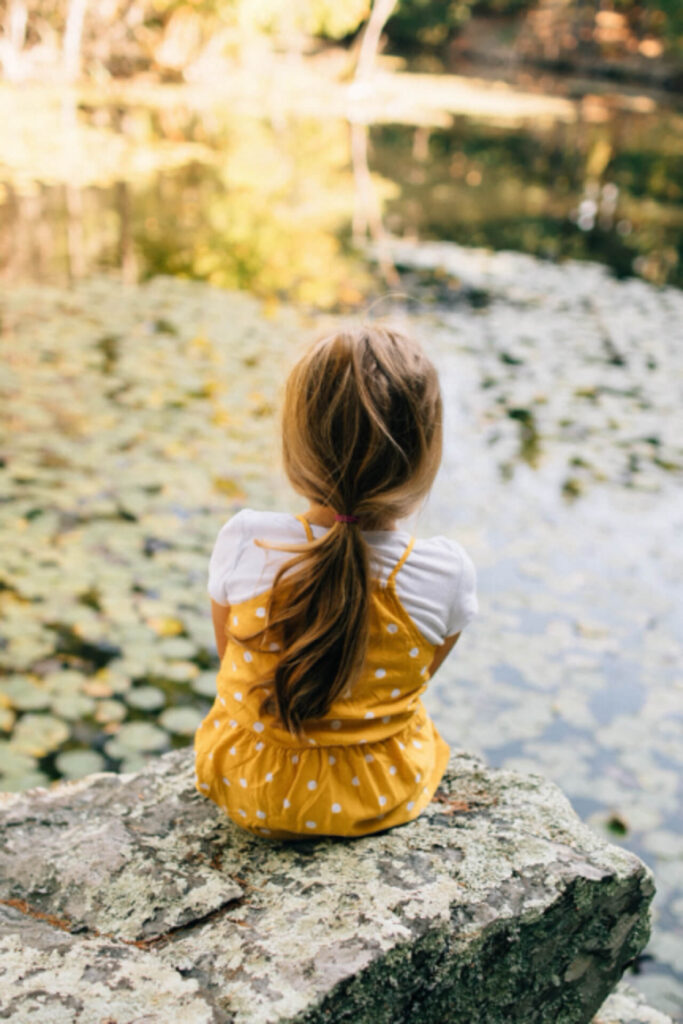 ---
As you can see, the benefits of getting outside are numerous.
This does not mean a child needs acres of woods to run and play in or a pond in the backyard to jump and swim in; it does not mean that children must be outdoor enthusiasts and need to aspire to climb Everest. This simply means that being outside, with the sun contacting their skin, fresh air infiltrating their lungs and their hands and feet touching something natural, wherever they are, is good for them in so many ways.

So, this year, rather than bring all their experiences inside- get out.
Dig up the garden together, go to the park, climb a tree, and when the snow falls, build an igloo or go sledding.

And if you still want to give them time on a device, at least send them outside with it, perhaps they will get distracted, set it down and forget about it!
---
---