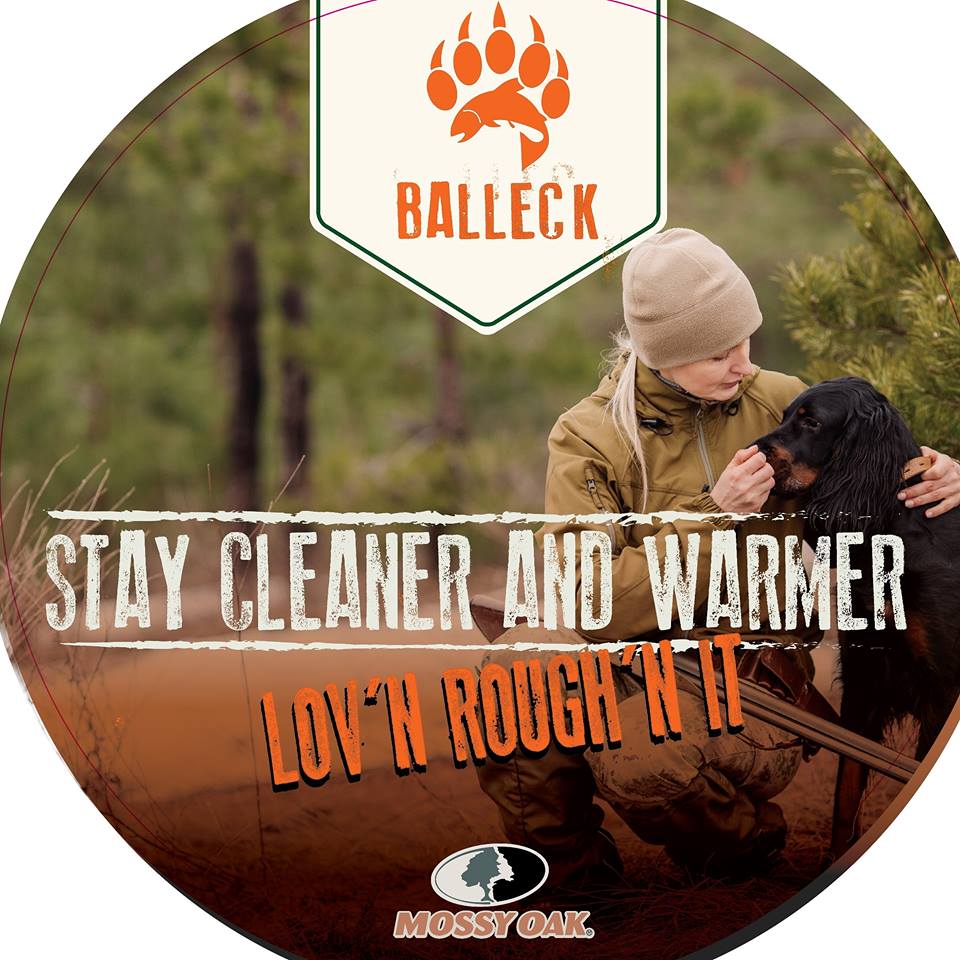 Balleck is a Colorado based company that provides waterless, rinseless and scentless products for those that live an outdoor lifestyle.
The company has 4 products that claim to keep you cleaner AND warmer while you rough it.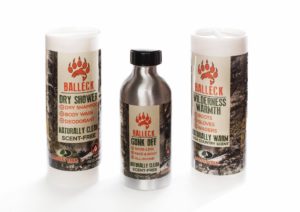 I put their products to the test, not just on myself, but on my entire family.
Here are our 'criteria' to make the 'Rinella family cut'
and how Balleck products measured up.


1. A product must be good for the entire family.
When we are deep in and high up we can't afford to take 'his, hers and theirs;' there is just no room in our packs, so we have to have ONE product that not only works for ALL of us, but works in more ways than one!
Balleck products fit the bill in this department.
"One bottle fits all" I like to say!


2. A product must be natural and contain no 'scary ingredients.'
Our job is to protect and provide for our kids.
That doesn't just mean in the backcountry,
it also means what we put on their skin and in their body.
Balleck products get a gold star in this department.
These products are made from natural, good-for-you ingredients. Cammi is a naturopath and understands the effects of what we put on our skin.
She has created something safe and natural so we don't have to worry!

3. A product must do what it says it will do.
Pretty packaging and cool slogans are awesome, but does the product work?
That's a must for us!
Check!
These products keep all of us cleaner and warmer! Feet and hands stay warmer with the Wilderness Warmth; Fingers stay sap-free with the Gunk Off and we all stay a lot less smelly with the Dry Shower.
And, although we rarely pack it with us, our dry, weathered skin is soothed from the elements with the Super Seed Oil when we get home, making us very happy campers!

4. Who is behind the product?
We want to be confident in, not just the product,
but the people behind it.
Cammi and Kyle are real people, real outdoorsman and really awesome!
Not only do they have a top-notch company but they are top-notch people. They stand for the things we believe in and we know that when we purchase and use these products we are supporting something great!
Balleck products most definitely get the Rinella Family seal of approval
and we are confident they will get your approval too!
Balleck products can be purchased HERE or at any of these retailers: