There is nothing better than cooking with cast iron.
The ease of taking your food from stovetop to oven, knowing you will end up with a dish cooked to perfection, makes this a must have kitchen staple.
Along with the ease of being non-stick and the comfort of knowing this investment will last a lifetime, cast iron brings a nostalgia, comfort and old-time feeling into the preparation of a meal.
(Bonus points if it is your grandma's skillet.)

Using a cast iron skillet for this tenderloin produces a crisp, browned outside and a tender, cooked-to-perfection inside.
Ingredients:
1 (10-12 inch) tenderloin (elk, deer, or whatever game you have on hand.)
1 cup crumbled blue cheese
8-10 strips of bacon
2 cups fresh spinach
1 onion, diced
1 ½ cup mushrooms, sliced
Salt
Pepper
Thyme
Rosemary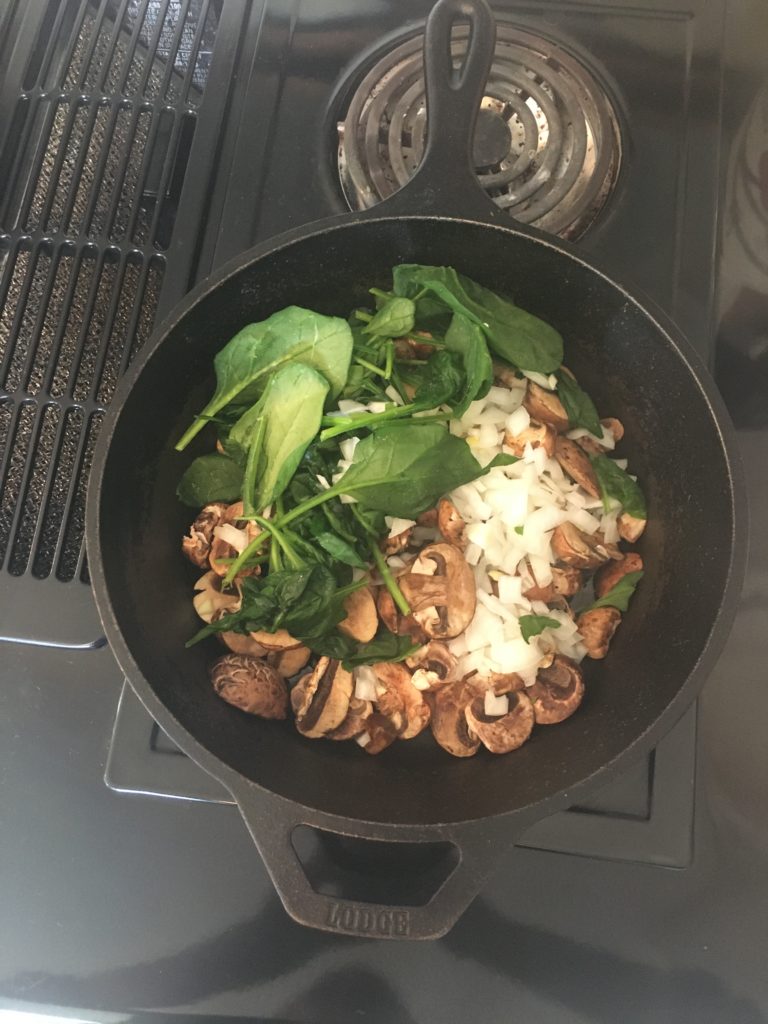 Directions:
Preheat oven to 425
Cook bacon on cookie sheet in oven at 350 until done, crumble, set aside
Heat cast iron skillet, coat bottom with olive oil
Sauté diced onion and mushrooms until tender
Toss spinach in with onion and mushrooms; cook until just wilted, remove veggies from pan, set aside.
Add olive oil to pan and allow to heat
Butterfly tenderloin and season with salt, pepper, rosemary and thyme
Spread veggie mixture on half of tenderloin, top with bacon and blue cheese
Roll top half of tenderloin over and secure with kitchen twine
Drizzle olive oil over roast. Season with salt, pepper or garlic salt
Sear both sides of tenderloin in cast iron until brown
Place into oven, uncovered for 30 minutes or until desired doneness.
Remove from oven, cover with foil and let rest for 15 minutes before serving.
Serve with Easy No-Kneed Skillet Bread (below), a salad and roasted baby potatoes for a sure-to-please meal.